What culture-based solutions can artists provide today to transform food territories and imagine the sustainable food of tomorrow?
New Gastronomies: Arts, Food, and Ecological Territories is the result of a program that reports food today through the prism of art and ecology. This program was created during a dedicated day, on December 8, 2021, at the International City of Arts in Paris.
Through more than twenty workshops, culinary experiences, artistic performances, and films, round tables have been organized to deepen the reflection around this theme. These discussions brought together farmers, scientists, peasants, artists, and promoters of cultural projects from Europe and elsewhere. Through this multiplicity of perspectives and this cultural diversity, the guests were able to discuss practices and demonstrate the potential of solutions based on the culture in the transformation of food territories.
Whether it concerns living humans, livestock or life aids, such as earthworms or other insects that promote bio-control practices, art contributes to denouncing and renegotiating the terms of contemporary food production by restoring the role of the living.
Javier Orcaray: He is a Spanish cultural manager, curator, photographer and environmental activist. He holds a MA in World History and a MA in Visual Culture: Theory (NYU). In 2010 he opened the artist residency La Fragua, which soon became a benchmark in Spain for research and thought in the rural world. In 2014 he was a founding member of CoMbO, an independent arts space in the city of Cordoba that proposed new exhibition discourses based on the production work at La Fragua, with emerging contemporary artists such as Jacobo Castellano, Nathalie Haüsler, Angel Masíp, Tobias Sojber, David Bestué, Pablo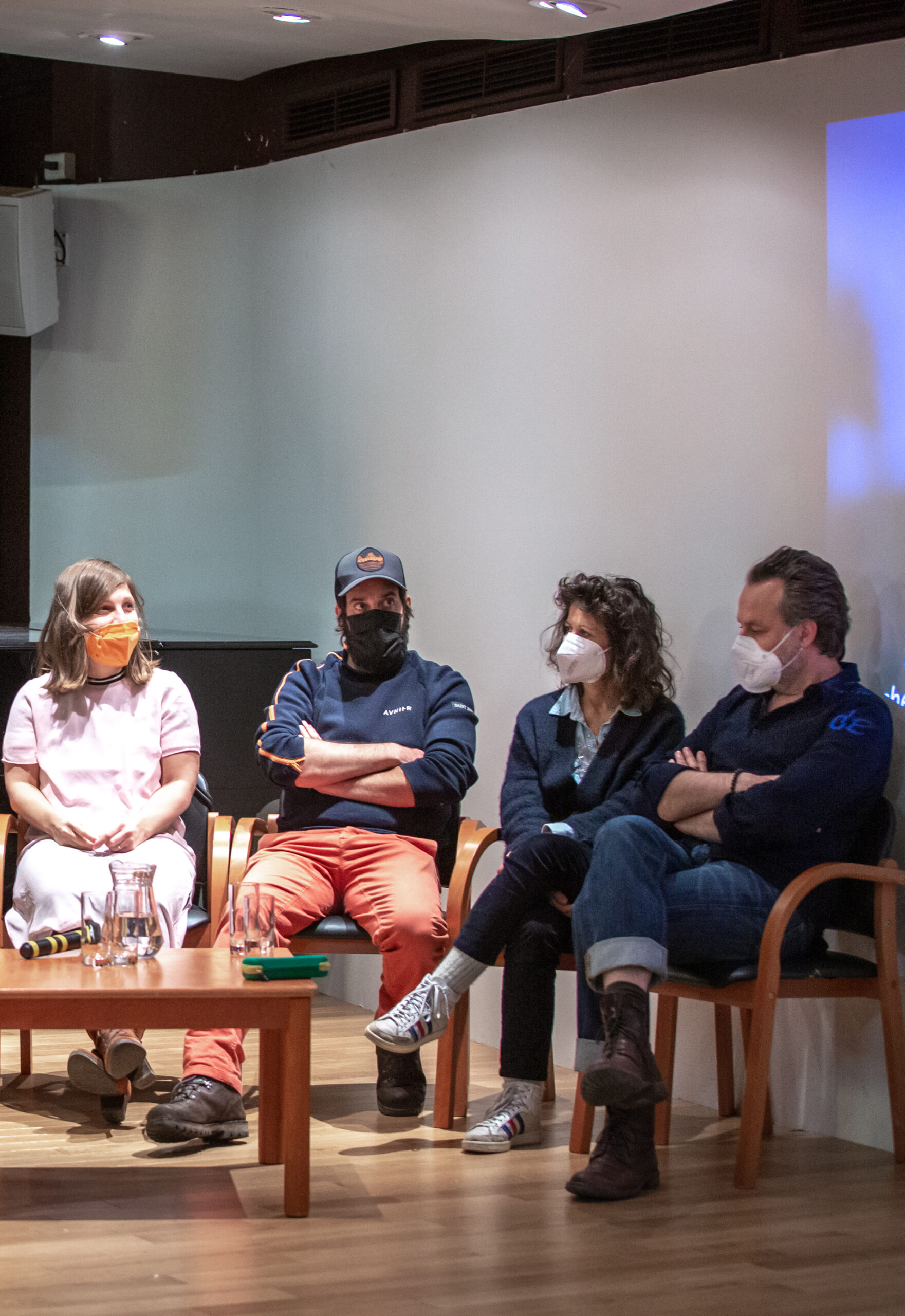 Captain del Río, Fernando M. Romero, ATOI, Laia Estruch, Ethan Hayes-Chute and Tommy Hovik among others. In 2020 he opened /Plata, the only independent space in Cordoba dedicated for the arts and transdisciplinary research.
Denis Chartier: He is a Teacher-researcher, and member of Ladyss. After research devoted to the roles of international environmental NGOs in solving environmental problems, he developed a critical analysis of sustainable development and nature conservation policies in the countries of the South. In this context, he was interested in so-called "alternative" development practices, such as agro-ecological production methods or the establishment of extractive or sustainable development reserves. He has also participated in research work aimed at understanding the place and influence of movements from civil society in major international conferences (Rio+20, COP21, etc.). More recently – following epistemological work on political ecology, a return to Amazonian terrain ecologically and socially disrupted by unsustainable development policies and research-creation work on "natural" wine – he began to elaborate a proposal for Orphic political ecology and Gaiagraphy. Conceived as response modalities, these proposals aim to provide the means, as a researcher and on earth, to reclaim a capacity to think, feel and act in the Anthropocene era.
Hana Novakova: She is a Czech director, she has completed a residency at Artmill, an art center for sustainability in the Czech Republic, in the framework of The Table and the Territory.
Maria Thalia Carras: with Olga Hatzidaki, they are the co-directors of Locus Athens, a non-profit contemporary arts organization with a special interest in public space and a focus on commissions based on investigations into the historical, political and cultural complexities of Athens, Greece, and the broader region. They envisioned TAVROS, a mid-sized space in the eponymous area of Athens, as a new home for their art projects, with a varied program of exhibitions, talks, and community projects geared to responding to the social and political circumstances around us, giving voices to marginalized communities, and exploring notions of democracy, equality and ecology through dialogue listening and learning.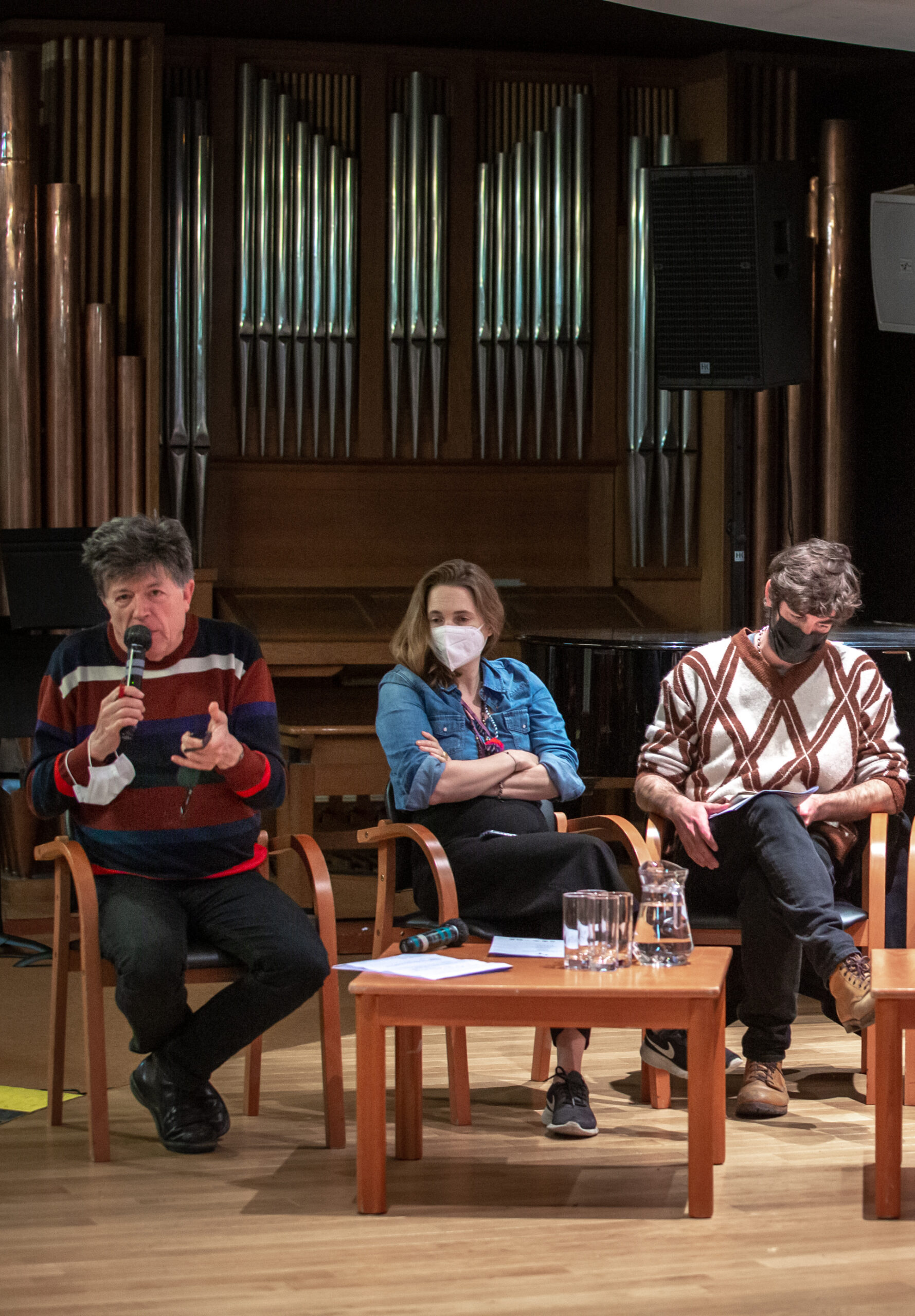 Stéphanie Sagot: Artist and lecturer in art, she develops a multifaceted work with an ecological and feminist scope. By linking creation, research and exhibition curating, she interests me in the relationship between art and everyday life by considering them as a modality of emancipation or even resistance. By infiltrating reality and addressing the relationships that human beings have with their environment, Stéphanie Sagot invests the subjects of agriculture, food or even the status of women put to the test of ultra- liberalism, consumerism and an entertainment society. Since 2004, she has worked with Emmanuelle Becquemin in the duo Becquemin & Sagot. Since 2016, she has also developed an artistic duo with Suzanne Husky: The New Ministry of Agriculture.
Thomas Ferrand: Artist-researcher in botany, director and critic, Thomas Ferrand created the association Projet Libéral. He founded two magazines on the arts and performing arts ("mrmr" and "Poultry") and designed around ten performances and shows, including Idiot seeks village. Having felt the need to open up his univers, he spent three years studying botany. He now develops "ethnobotanical" projects. He wishes to familiarize the general public with plants considered undesirable today but which nevertheless have real taste or medicinal qualities. While working as a director, he spent a lot of time in Asia, especially in Korea where it is still customary to cook and gather wild plants.
Pierre Hivernat: He is a journalist, he was Head of Section at the magazine Les Inrockuptibles from 1995 to 2000. Director of programming for the park and the Grande Halle de la Villette in Paris until 2007, he was the artistic director of the candidacy of Marseille-Provence as European Capital of Culture 2013. Founder and editor-in-chief of the first issue of Alimentation Générale, an independent and participatory magazine, which deals with all political, sociological, economic and cultural subjects related to food, he has also chronicled cooking for Médiapart and for the Omnivore guide. Until May 2014, he was Development Director of the daily Liberation.