For the 4th edition of the Open Gardens festival by the Ile-de-France Region, come and enjoy activities at Zone Sensible from July 4 to July 25 then on Saturday August 29.
Concerts, open-air cinema, circus, workshops and visits are planned throughout the festival.
PROGRAM 04/07/2020:
All day long, the Parti Poétique team offers visitors the chance to walk freely in the permaculture garden, made up of more than 200 plant species all year round! Don't miss the free guided tour of Zone Sensible at 11 a.m. and 3 p.m., to discover the site and the principles of permaculture.
Two open-air concerts organized with the help of Villes des Musiques du Monde as part of the LA VIE CONTINUE project. Let yourself be carried away by the melodies of the steppes, odes to the mountains and the Gobi desert.
NAWAL – Voice of Comoros – 18:15
NAWAL – Voice of Comoros sings a cappella or is accompanied by guitar, gambusi (a string instrument from the Comoros inherited from Yemen), daf (a large frame drum from the Persian tradition), halo pan (melodic percussion of the hang family) or the mbira (Zimbabwe thumb piano).
"Few of the women songwriters in the Comoros, Nawal is an exception. Alone or with guests, the multi-instrumentalist singer draws a unique breath from her Afro-Sufi roots. She creates a link between the culture of her ancestors and the timeless imagination of the great voices of freedom." writes Benjamin MiNiMuM, journalist specializing in world music.
Preheat with nice percussions. Prepare a good bass-drum groove. Add a nicely coppery section and brush with guitar nectar. Dress up the funk, a few spoons of reggae and sprinkle with afrobeat.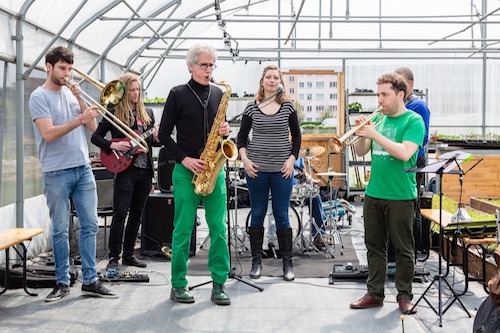 OPEN-AIR CINEMA – 22:00
Come and enjoy the screening of an open-air committed documentary on our beautiful deckchairs!
"Local solutions for a global disorder" by Coline Serreau
Through this documentary Coline Serreau invites us to discover new agricultural production systems, practices that work, repair damage and offer improved life and health while guaranteeing lasting food security. Camera in hand, Coline Serreau has traveled the world for nearly three years to meet women and men in the field, thinkers and economists, who are experimenting locally, with success, with solutions to heal the wounds of a land for too long. mistreated. Pierre Rabhi, Claude and Lydia Bourguignon, the landless peasants of Brazil, Kokopelli in India, M. Antoniets in Ukraine … by turns funny and moving, combative and inspired, they are these resistance fighters, these lovers of the land, whose Coline Serreau's documentary carries the voice.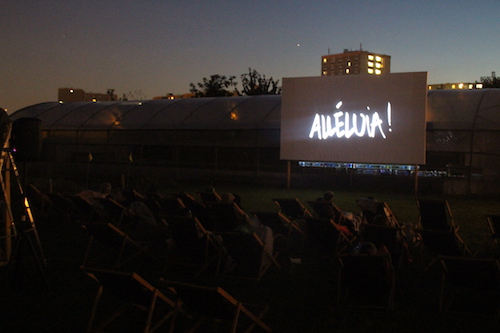 For more information, please refer to the Parti Poétique's Facebook event.