Make a wish and watch it be transformed live into a decorated bread by artist Maria Varela. The wishes will be selected by an algorithm and then inscribed onto a loaf of bread during a multi-day web performance by the artist.
Maria Varela works with codes, languages and skills that are often rooted in traditional cultures and linked to female domestic labor. In her new work she refers back to rituals and symbols that belong to the tradition of female craft-making and decorated breads aiming to update their vocabulary and mode of production but also to experience the ritualistic patterns of their production process. Using bread as a starting point, both as a basic food right but also endowed with symbolic potentialities, Varela re-packages the production process forming a hybrid meta-form, where producer and consumer, online and offline, interface and face-to-face, present and past, individual experience and collective labor, symbols and matter intersect.
Varela created a database of symbols, where wishes / requests / orders will be archived; she also created an algorithm which will select the wishes that will be materialized which in turn will be matched with the coded symbols that relate to each wish; the coded wishes are produced by Varela over a series of days at TAVROS and will be broadcast live via a web performance.
The next stage of the process is the formation of a social network of women who will knead, decorate and weave onto bread. Some of these women are well versed in the process and its symbolic gestures, others will be new to the process, learning and experimenting on the way through their artistic practice. The network will be completed by academics who will contribute to the discourse from an anthropological, folk and museum studies perspective.
Open call: 11-19 February
Submit your wish here
Web performance: 20-26 February
[live on TAVROS' website & TAVROS Youtube channel]
Decorated breads were traditionally used to celebrate rituals in the cycle of life (weddings, engagements, passings etc) and to mark the change of seasons (summer, harvest). Endowed with a magical / religious potential these breads were decorated with symbols inspired by daily life and nature, visualizing a desire or wish by the person who created or requested the bread. Traditional symbols: Snakes, flowers, leaves, pine cones, grapes, pomegranates, birds, lizards, hedgehogs, mice, scorpions, butterflies, knots, worry beads, wheels etc.
(extract from Bread and Pastries of the Greeks, Nikos & Maria Psylaki)
Review the experience in pictures: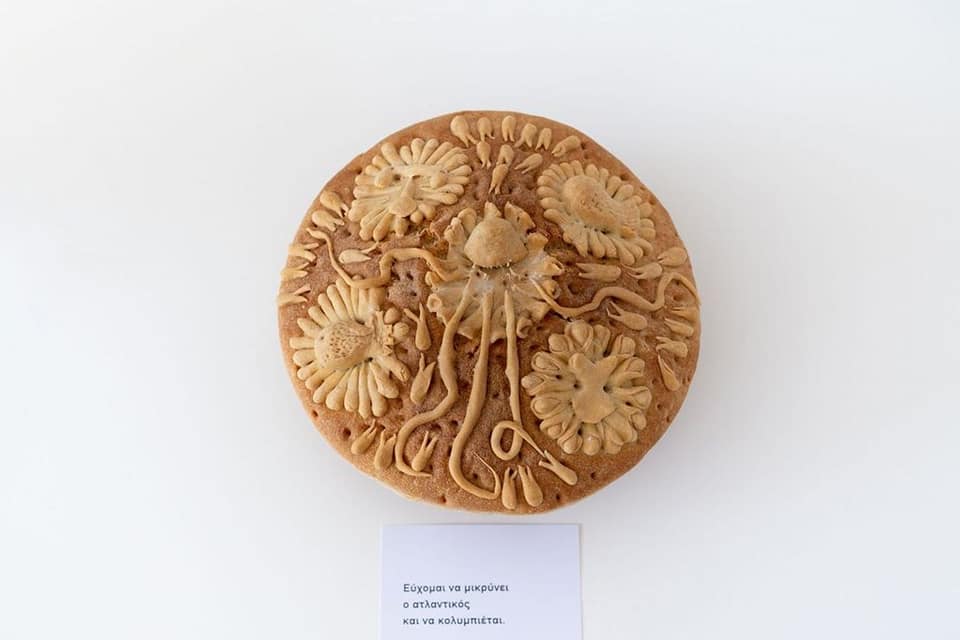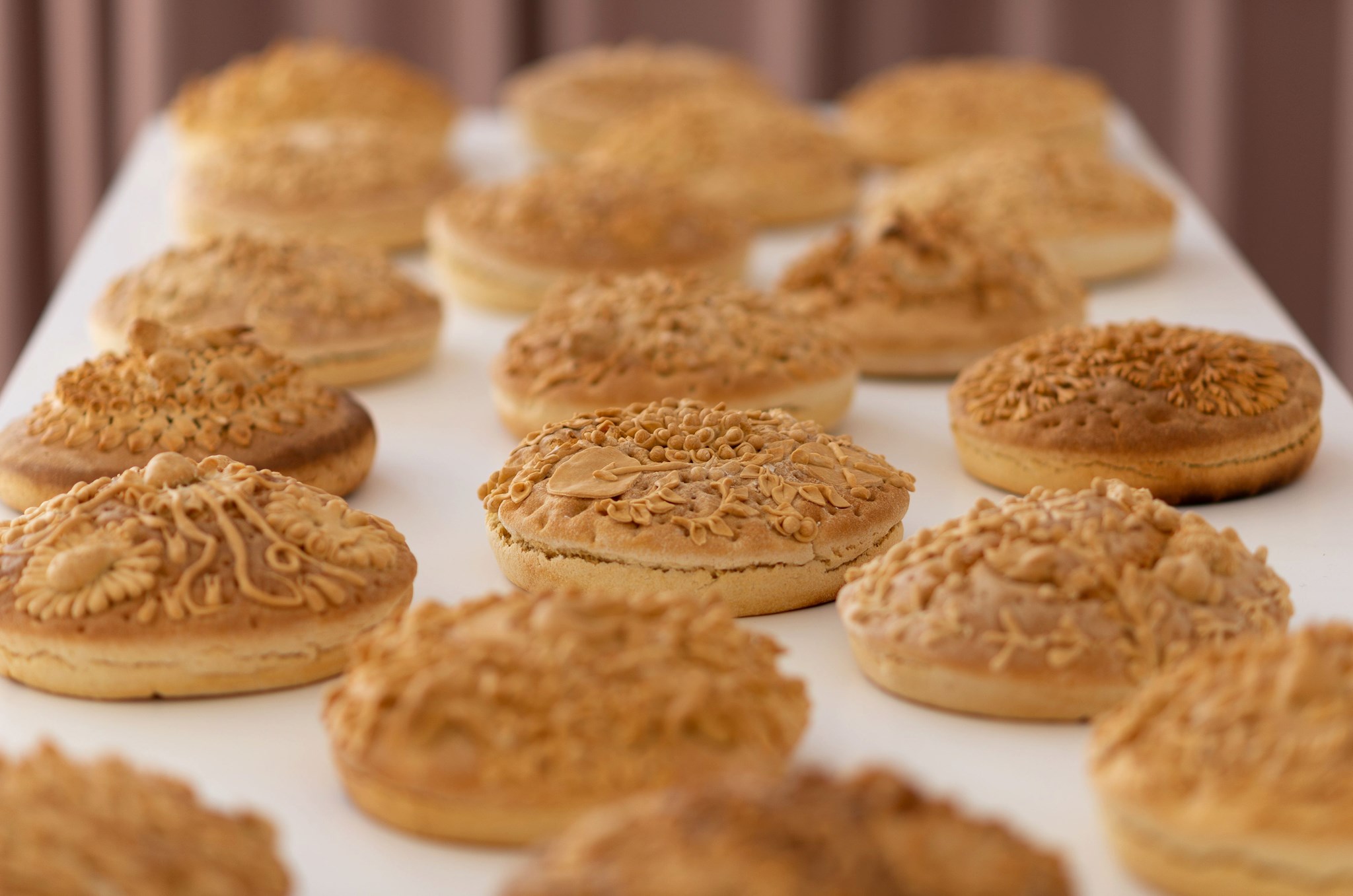 Find out more about this project on TAVROS' website.
Co-funded by the Creative Europe Programme of the European Union, as part of the project Τhe Table and the Τerritory and supported by Polyeco Contemporary Art Initiative PCAI and French Institute of Greece.